Dudhkunda Adventure Treks & Expedition is a travel company in Nepal where we offer our clients a unique and unforgettable adventure experience. We have experienced, licensed guides who provide excellent service quality to ensure guests have a fun, comfortable, and enjoyable trip. Our goal is to offer new experiences that allow travelers to heal, refresh, and discover themselves away from their daily routines.
If you're considering trekking in Nepal, Dudhkunda Adventure Treks can provide a customized tour plan to make your trip exciting and memorable. By joining their tours, you'll have a great time and support local tourism. We invite you to walk with Psithurism, which means listening to the sound of wind in the trees and making memories you'll cherish forever.
Story About Managing Director
Hello everyone! As the director of Dudhkunda Adventure Treks, let me share a bit more about my journey. Born in 1968 in Kerung village of Solukhumbu district, my path mirrors the challenging trails of trekking itself.


Embarking on my tourism career at the age of 14 as a Sherpa, I spent years as a porter and cook, lugging heavy bags over long distances and mastering the art of culinary excellence during trekking expeditions. It took 3 to 4 years to immerse myself in the intricacies of trekking. Subsequently, I earned my guide diploma from the Nepal Academy of Tourism and Hotel Management (NATHM) and mountaineering diploma from the Nepal Mountaineering Association (NMA).


Working with various trekking companies, including Mandala Treks, provided invaluable experiences, connecting me with a diverse array of foreign agencies and significantly enhancing my skills as a professional guide. I managed the UCPA Club (travel organisation based in France) group while working with Mandala Treks, further broadening my horizons in the trekking and adventure realm. Successfully navigating regions from Kanchenjunga, Langtang, Manaslu to the Annapurna range, I accumulated over 30 years of expertise as a trekking guide and 13 years as a mountaineer. This multifaceted experience with different companies has enriched my understanding of the industry and sharpened my ability to meet the diverse needs of our clients.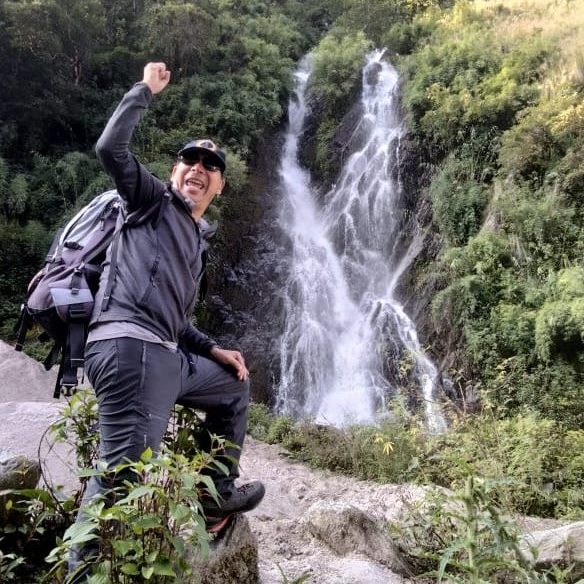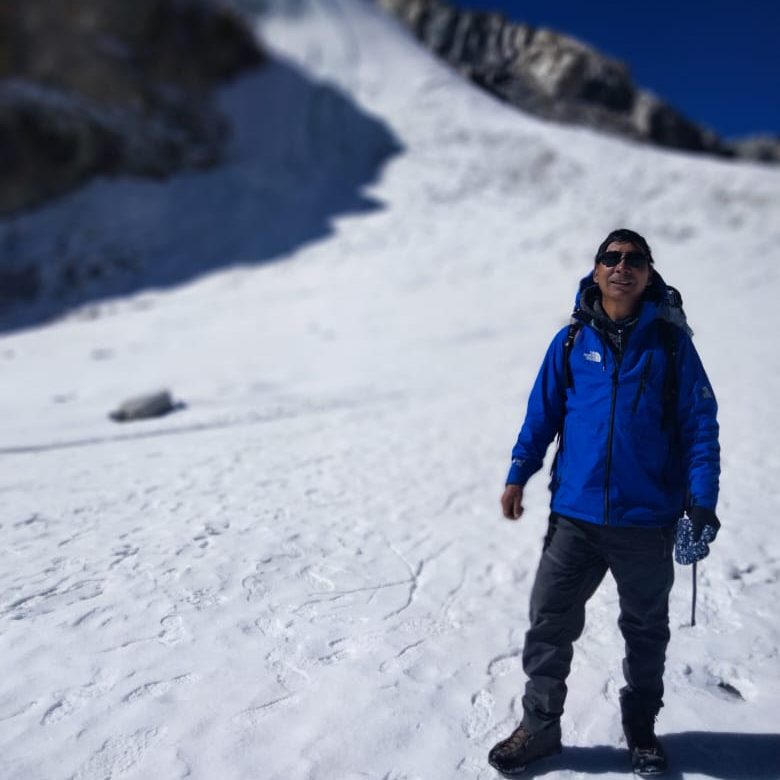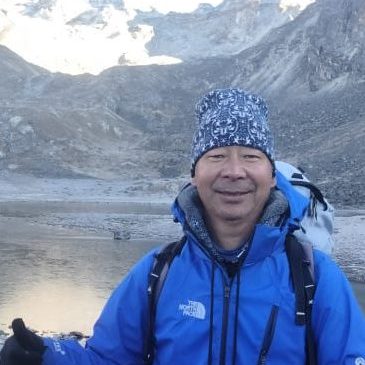 Having conquered the diverse terrains of the Himalayas, I transitioned into the role of Managing Director at Dudhkunda Adventure Treks. This journey reflects not only my personal growth but also the extensive experience gained from Mandala Treks and various foreign agencies. I boast excellent command over the English language and fluency in French. This linguistic versatility enhances the overall experience, making communication seamless and enjoyable for our diverse clientele.
---
Chhiring Tamang
Executive Director
Hi, I am Chhiring Tamang, and I was born in Kathmandu, Nepal. I am 21 years old and living in Kathmandu with my mom and dad, a director of Dudhkunda Adventure Treks.  Currently, I'm studying Bachelor of Travel and Tourism Management at Nepal College of Travel and Tourism Management (NCTTM).


As being the son of the director of Dudhkunda Adventure Treks, I have seen my father's hard times, his passion, and his struggle from a trekking guide to a director of Dudhkunda Adventure Treks. Seeing him this passionate about his work, I became interested in the same field.


After graduation, I am taking whole responsibility for my father's business and decided to be part of his business. I have also completed my guide training at Nepal Mountain Academy, where I received my Trekking guide license. I have learned how to take care of travelers and handle/manage crew during the trip as a guide's most important responsibility.



---
Pemba Sherpa
Trekking Guide, Mountaineering Guide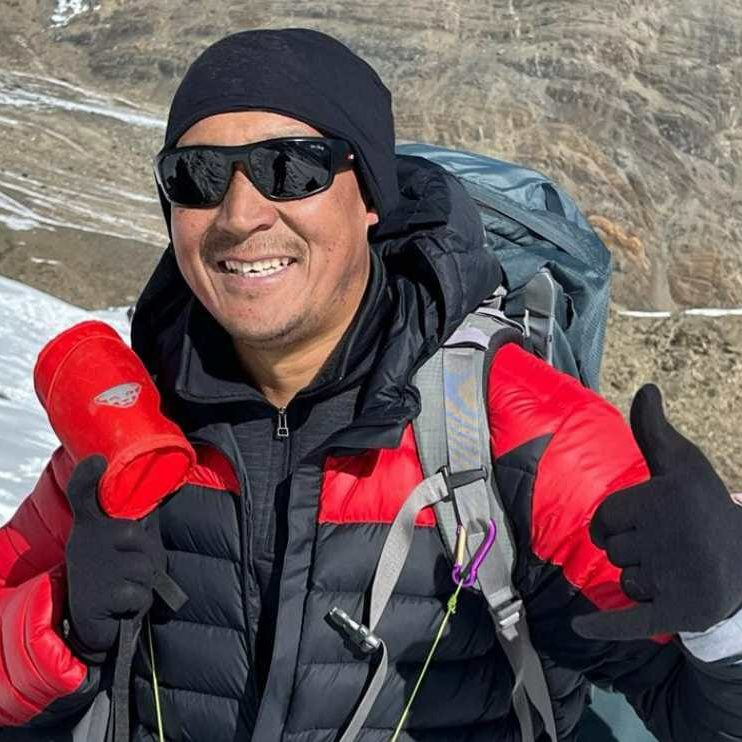 I'm Pemba Sherpa, a mountain enthusiast born in 1980 in the tranquil Kerung village of Solukhumbu, and currently residing near Ram Mandir in Kapan.


Over the past 14 years, I've not only navigated the heights as a trekking and mountaineering guide but also etched my mark on some of the most iconic peaks. From reaching 7200m on Mt Everest in 2011 to summiting Mt Thapa Peak and Mt Pisang Peak, conquering Mt Everest at 7500m in 2016, scaling Mt Manaslu at 6800m in 2017, to standing tall on the summit of Mt Aconcagua twice in 2019.


Beyond the heights, I bring qualities of dedication, hard work, and effective communication to the table. These traits, coupled with my love for the mountains, make me not just a guide but a companion on your journey through the breathtaking landscapes and challenges our renowned peaks present.


Excited to share the mountain stories and embark on this adventure together.

---
Dawa Tamang
Trekking Guide, Mountaineering Guide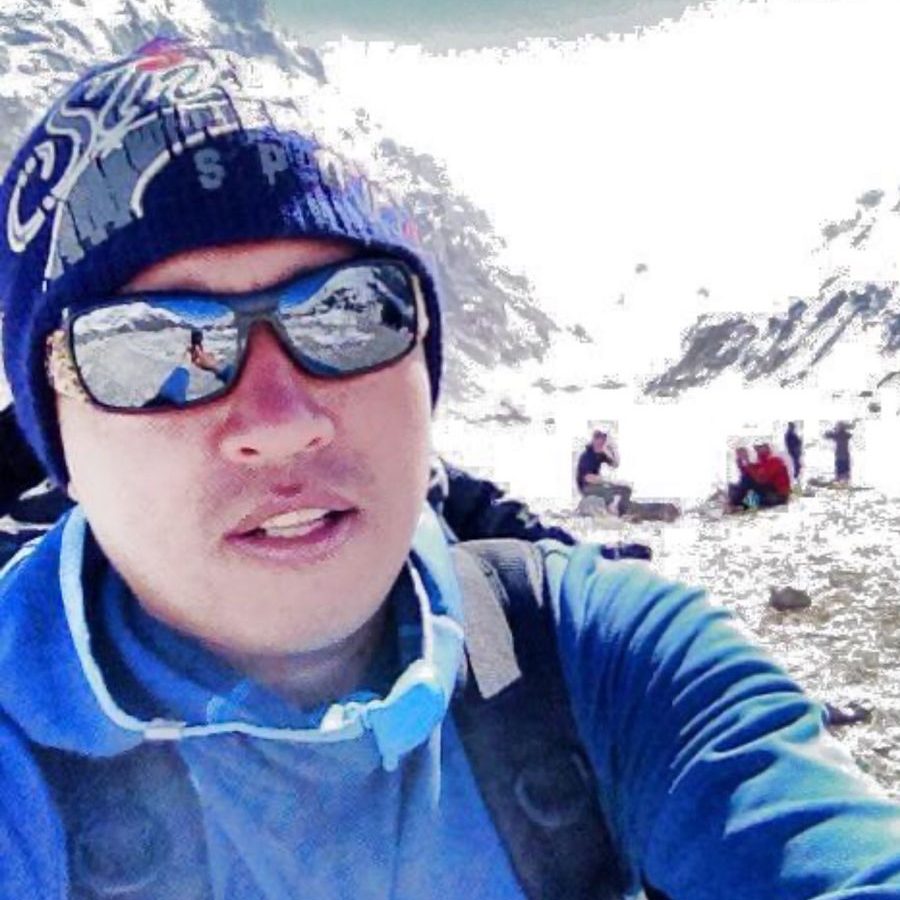 Greetings, I'm Dawa Tamang, hailing from the breathtaking landscapes of Solukhumbu, born in 1979. Currently stationed in Kapan, Kathmandu, I carry the badge of a trekking enthusiast and guide.


 I've treaded the Nepali trails for a solid 15 years, soaking in the beauty of our diverse terrains. Over the past 6 years, I've served as a trekking guide, leading expeditions through renowned routes like Annapurna Circuit, Manaslu Circuit, Everest Base Camp, Annapurna Base Camp, Ghorepani Poon Hill, Mera Trek and Peak, Iceland Peak, and conquering the challenging Ama Lapcha Pass.


I am proficient in wide range of language; specially English, French, Korean and Hindi.


Married, competitive, and dedicated, I bring a professional touch to the adventure. If you seek an experienced guide for an unforgettable journey through Nepal's majestic landscapes, I'm here to make it happen. Let's embark on this expedition together


---
Bikram Tamang
Office Manager
Ngima Tamang
Trekking Guide
Pemba Tamang
Pemba Tamang
Nourbu Tamang
Trekking Guide